This season, B21 is conducting several projects with the amateur public.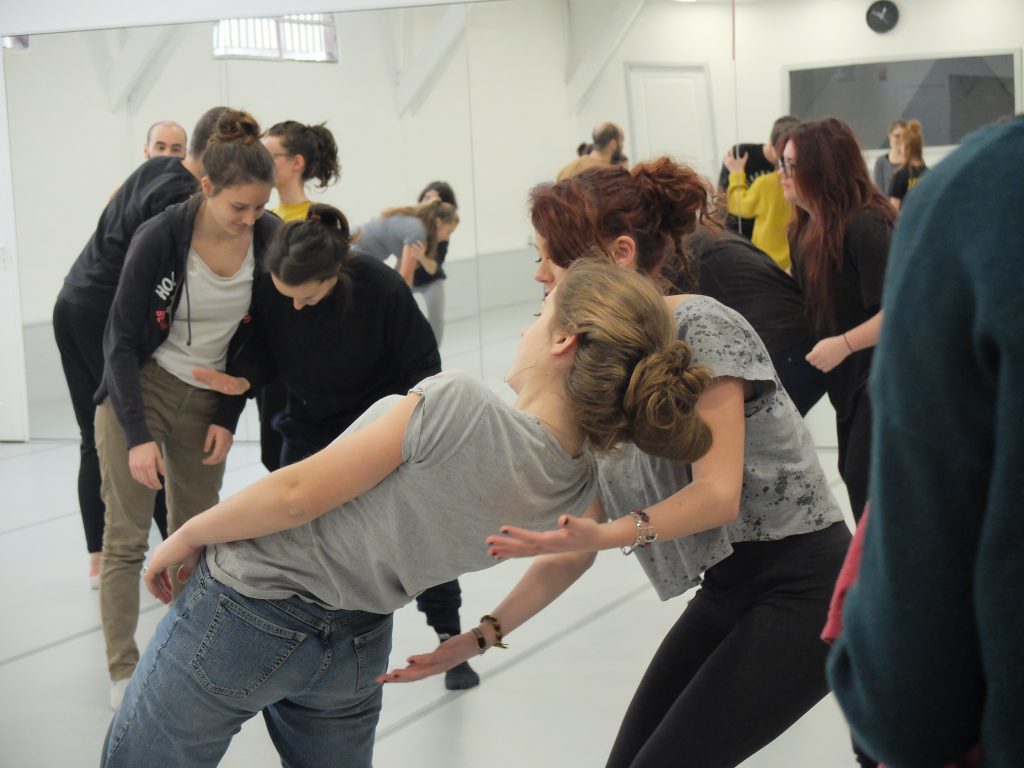 École de la Chabure in Saint-Chamond: "Around the urban arts"
Workshops for all classes of early childhood to primary education. From April to June 2019.
Collège Saint-Joseph in Saint-Bonnet le Château: "A week in the shoes of a dancer-performer"
One-week workshop with volunteers from secondary education in March 2019.
---
Past mediations:
Honoré d'Urfé High School in Saint-Étienne: "Dance and Design"
The primary schools of the city of Monistrol-sur-Loire: "Parade for the participatory carnival"
The nursery school of Pauzière du Chambon-Feugerolles: "I dance my emotions"