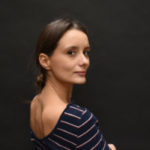 Manon Contrino
Be curious // Try // Believe Three actions to define a course.
As an autodidact she meets hip-hop, completing her professional training with classical and contemporary dance.
Moving between the universe of the plateau, studios, and battles.
She draws on the energy of her experience to develop her universe. Interpreter and pedagogue for professional dance company. Artistic project manager for amateur dancers. Her career leads her to undertake her own projects. Since the beginning, she has been determined to make the body talk, and in 2016 she has started choreographic writing with the realization of the short film "INSIDE HER", her first essay.
She is now coordinator of the choreographic center La Limonaderie alongside Toufik.
---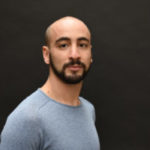 Toufik Maadi
Toufik Maadi begins the dance with breakdance. He quickly joined the Melting Force crew and naturally became one of the main members. During these years, he collaborates with many artists, participates in various choreographic projects and wins numerous battles. In 2012, he joined Souhail Marchiche and Mehdi Meghari with whom he collaborates within the dance company Dyptik. Sensitive to the choreographic universe, Toufik explores this new language. After 11 years of experience on stage, he decides to dedicate his dance entirely to the world of creation.
In parallel, he began a series of musicals/video works that he decided to associate with his choreographic research. By questioning about the body and its movement, he follows workshops of contemporary dance and circus. This openness leads him to develop his relationship with choreographic writing. He therefore naturally starts writing a solo and creates with La Cie Sans Lettres the piece « Cette(7) voi(es)x » in September 2015 .
He also creates a duet "Ubac" co-choreographed with the artist Manon Contrino. With her, in 2016, they decided to found Compagnie B21 where they naturally co-direct the artistic direction and create "Dazain" a contemporary solo/hip-hop with the multidisciplinary collaboration of Charles Boinot (scenographer and videographer) and Lucas Descombe (musician). In his research, Toufik Maadi wishes to express himself through a human and effective dance.
He is currently artistic director of Compagnie B21 and coordinator of the choreographic center "La Limonaderie".
---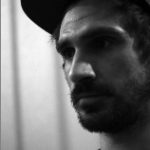 Lucas Descombes
Lucas Descombes integrates from a very young age a specialized school in which he first trained on the trumpet, then to the sound design. Self-taught, he also learns computer-assisted music as well as vinyl and digital djing.
He then follows an apprenticeship to become a live performance technician specializing in sound and light. Today, he works as a stage manager for the Théâtre de Tardy, where he is in charge of technical reception, sound, and light. He has also been in charge of sound, light and general control of various events and shows.
He has collaborated with the Compagnie B21 since the beginnings for the sound creations of the shows.
---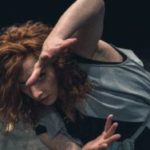 Aurore Giaccio
Dancer performer for the company B21, Aurore is also a choreographer and graduate professor of contemporary dance.
She has worked as a professional dancer in different companies such as Compagnie Totum (Metz), Compagnie Astatic (Céret), video dance project with Kimmo Alakunnas (Finland), with the Hannah Ma Company of Trier (Germany) for the creation "Heros". Several times rewarded in solo or choreographic competition, especially at the Synodales with the creation "Éclats de Mémoire" of the Totum Company. In December 2017, she went for Wuppertal to dance the repertoire of Compagnie B21 (contemporary dance and hiphop) for the creation "Les Coloriés" for the meeting in-between the twining towns St Étienne and Wuppertal.
She goes to the discovery of the world of puppetry with the company Via Verde for the creation "The Lost Child". This piece combines puppetry, handling the body through dance.
For the première of the show, which will take place in July 2019, she works with the company Rue de la Casse for the new creation "Le Ballet des Architectes". This will evoke the evolution of human relationships with technologies: a choreography between three dancers and six lamps of motorized architects.
In 2015, she created the association Art Misto surrounded by her friends and family, in which she became artistic director. She proposes choreographic workshops for schools and the public. The idea is to reach an audiences neophyte to the world of art.
The new project since 2018 is to open the culture of dance to an audience of people with mental and motor disabilities as tools of communication and health. She teaches at IRTS, a training center for social workers, students, disabled people, and asylum seekers.
The Dance Company "Les Affamés" went to Pondicherry (India) in February 2018 for a residency of the new creation "La Toile" choreographed by Aurore.
---
Pablo Esterez
Immersed since his childhood in an artistic environment, Paco enters the world of dance through the breakdance.
He gradually began to learn the contemporary dance alongside Sabaline Fournier in Pau and gradually discovered the world of creation and the stage.
From then on, he engages in a training process and opens to different styles of dance (Jazz, classical, African dance …). In 2017, he joined the Adage training center in Bordeaux, in the hip-hop section, with the aim of perfecting his technique and developing his artistic sense.
Always traveling between Bordeaux and Rennes, where he works with the dance company Ladaïnha alongside Armando Pekeno and Michelle Brown, he devotes his life to the world of this art, sharing his time between learning and commitment in different projects artistic.
In January 2019, Paco decides to successfully take part in an audition that took place in Saint-Étienne and then integrates the B21 dance company.
He is now a dance performer for Ladaïnha and B21.