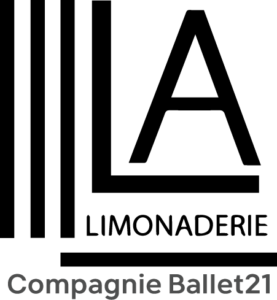 ---

……….Call for artists and complementary files at the bottom of the page……….
---
Carried by the company B21, La Limonaderie is a choreographic center that since September 2017 host residences.
Directed by Manon Contrino and Toufik Maadi from B21 company, it also hosts a dance school, EDMC, with a technical and artistic approach.
The objectives of the center are to support the creation and the artistic project of the companies, as well as to favor the meeting with the various publics.
Many events take place throughout the season, such as residencies, workshops, and performances.
The place.
It consists of several workspaces that are used by all users. (Teams in residence, trainees, invited groups, employees)
The studio has a dance floor of 135 m2, massive floor on double joists. The studio is very bright.
A performer dressing room, with space to prepare near the stage.
Cloakroom with two showers and a toilet attached to the studio.
The offices of the administration and Company B21.
It also has shared collective spaces.
The reception is adaptable, you can use it for the reception of the public, but also as living space.
A second studio is under construction. It will be 100 m2.
---
Residence project for the period January to June 2020: Call for residence
Download information sheet: Technical information sheet
Logo to download: Logo La Limonaderie B21
Brochure to download: Brochure